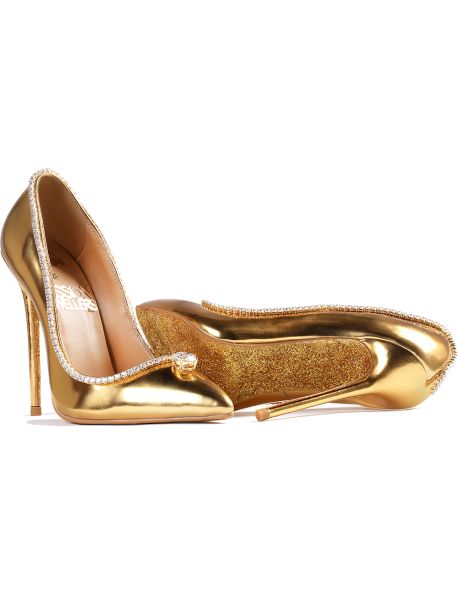 Dubai is a unique city well known for its luxury, from harboring the world's tallest building to having the only 7-star hotel and so it's no surprise it is home to the most expensive shoes in the world.
Worth 17 million dollars, the luxury footwear was designed and created over a period of nine months. The pair of shoes were created by
Jada Dubai,
a UAE-based brand in collaboration with
Passion Jewellers
.
'
The Passion Diamond Shoe
s' is on display at Burj Al Arab, and according to
The Free Press Journal,
Maria Majari
, co-founder and creative director of Jada Dubai says:
Jada Dubai designs only shoes with diamonds. For the launch of our second collection, we wanted to create a piece that is truly unique in the world using very rare diamonds.
Watch:
See more photos: