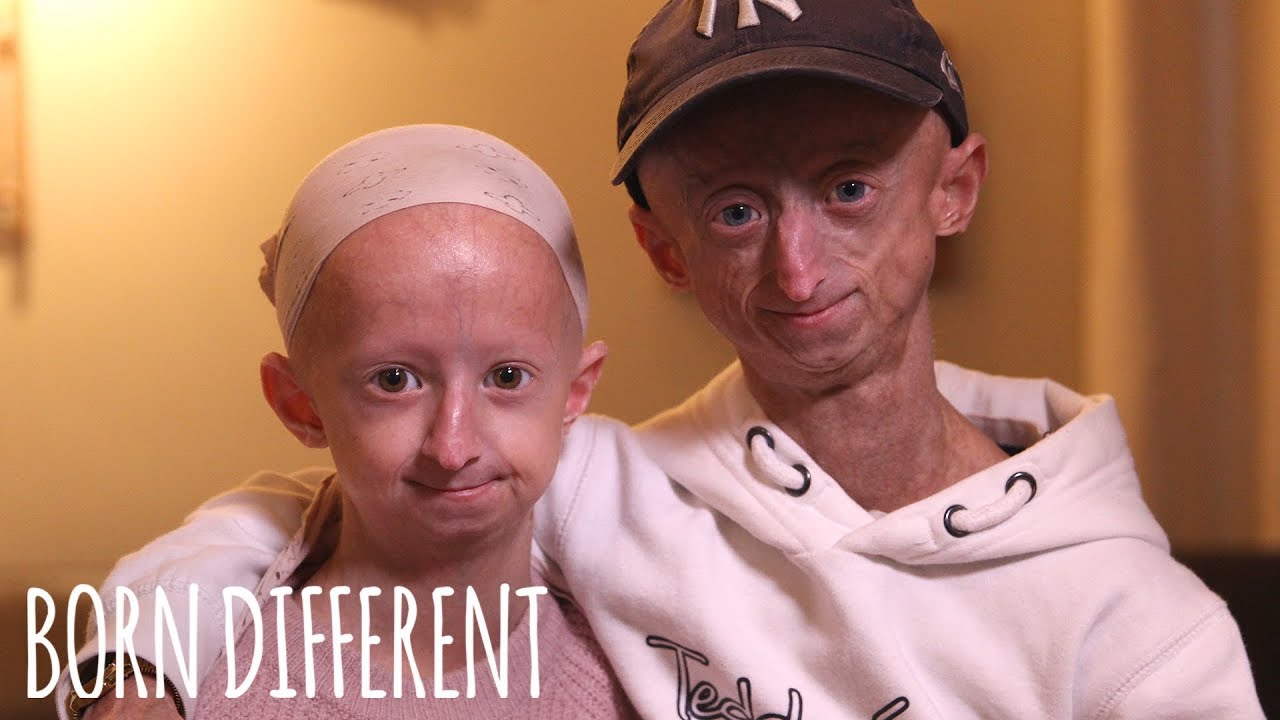 This brother and sister were born different. They are both living with progeria, an incredibly rare disease that makes them age too fast.
Michiel
and
Amber Vandeweert
are not letting that stop them from living their best lives, however.
Featured in a new episode of
Barcroft TV
's "
Born Differen
t", they share their inspirational life stories.
DESPITE there being only 155 known cases worldwide, a brother and sister BOTH live with progeria – an incredibly rare disease that makes them age too fast. Siblings Michiel and Amber Vandeweert have progeria, a genetic condition characterised by the signs of accelerated, and premature, ageing. Experiencing problems with their bones, teeth and hair growth, patients with progeria have a very short life expectancy with most not seeing out their teen years. But that hasn't stopped Michiel, 20, and Amber, 12, living their best life together – the inspirational siblings from Belgium have truly defied all odds up to this point and show no signs of slowing down. Daredevil, Michiel, stands at just 4 foot 1 inch and loves to race around a track at Go Karting and snowboard with his friends. Amber, 3 foot 7 inches, has a great a passion for dancing and describes herself as playful. When Michiel was born, doctors said it was verging on impossible for the Vandeweert family to give birth to a second child who also had the disease, and so when Amber was diagnosed eight years after her brother, everyone fell into a state of shock. No one expected the siblings to be in this position, but they remain thankful to this day that they have each other as their greatest support.
Watch below.