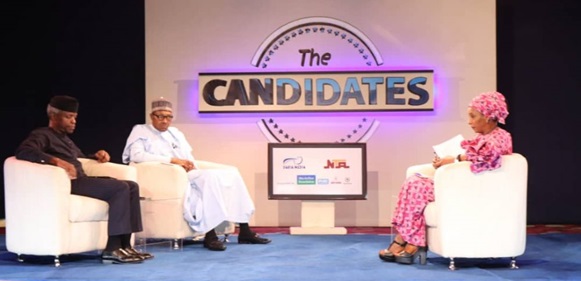 President Buhari has reacted to speculations surrounding his health. The President was a guest on The Candidates, a live presidential Town Hall Meeting for the 2019 presidential candidates and their deputies today January 16th.
When asked by the moderator, Kadaria Ahmed, to react to speculations that he isn't fit to run again, President Buhari said he is fit to rule for another four years and that when he starts going for his campaigns in various states, Nigerians will see how fit he is.
Speculations surrounding President Buhari's health increased in 2018 when he left Nigeria for four months to treat a yet to be disclosed ailment.
Watch the clip below.