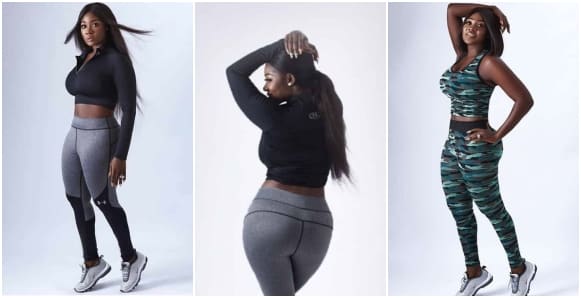 Mercy Johnson
put her hourglass figure on display as she modeled various workout outfits.
The mother-of-three showed off her flat tummy and curvy backside in the photos shared to her Instagram account.
A follower alleged that she must have gone under the knife to have such a banging body even after three children.
Reacting to the allegation, Mercy wrote,
"No dear, this Body is for people like you who think you can't, I am wife and a mom, a super human and yes I can do it without surgery"