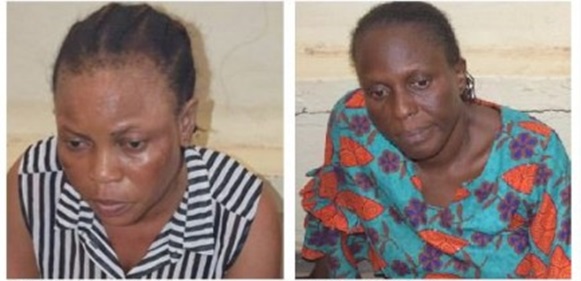 Two nurses working at Trinity Clinic, Meiran, Lagos, have been arrested by the Lagos State Police command for allegedly selling a woman's baby and deceiving her that she had a stillbirth.
It was gathered that the nurses, Mrs. Marbel Onochel and Dorcas Omitogun, allegedly sold the baby for N350,000 to Mrs. Helen Okoh, a resident of Ajah in Lagos,who has also been arrested.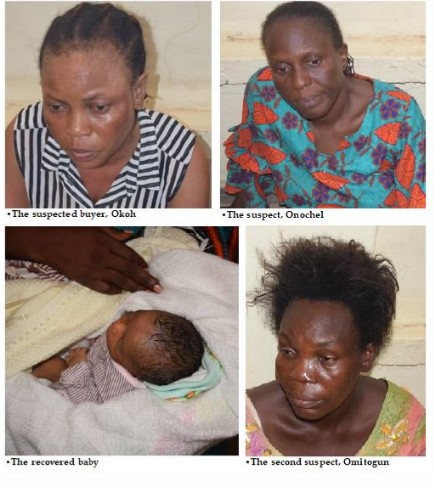 The suspects were alleged to have told the baby's parents that it died and they buried the stillborn to save the family the trauma.
Besides allegedly engaging in child theft and trafficking, it was learnt that Onochel, a Delta State indigene, also ran an illegal traditional hospital at Meiran.
Trouble, however, reportedly started after the woman's family insisted that they wanted to see the body, but the suspects could provide it.
It was gathered that when the family insisted on seeing the body, the nurses claimed that the baby's head was bad, prompting the family to report at the police station.
The suspects were arrested and during investigation, they confessed to have sold the baby to Mrs. Okoh.
It was gathered that Onochel kept N250,000 from the sale and gave Omitogun N100,000.
During interrogation, the woman who bought the baby said she was desperate for a child because she was unable to conceive, as she had fibroid.
The police spokesman Bala Elkana, a Deputy Superintendent (DSP), cinfirmed the arrest and that the baby had been recovered from the buyer.
He said that the suspects will be charged to court after investigation
The Nation