A Civil Defense Officer was allegedly today beaten to death by policemen in Abuja.
Jumbo Ogah Ochigbo was reportedly breaking traffic laws by driving in the wrong direction through a one-way lane in Nyanya when he was accosted by police officers.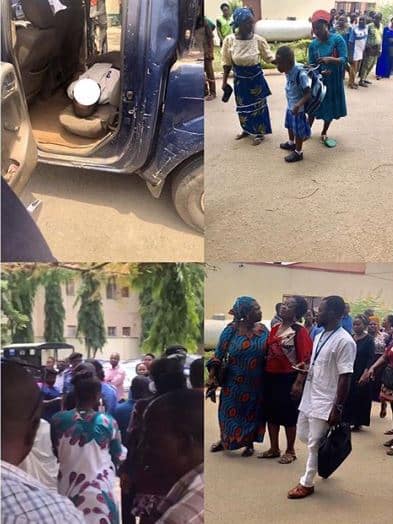 The police officers confronted him in the presence of his wife and kids and it soon escalated as they began to beat him. The beating led to his death, and this, in turn, led to a commotion.
The deceased's body has been deposited at the Asokoro General Hospital while his family are seeking justice for the extrajudicial killing.