A woman got married to her Dubai-based fiancé ably represented by throw pillows, yesterday, in Abeokuta, Ogun State.
According to social media reports, her fiancée who is based in Dubai was absent from the wedding, which prompted the use of a throw pillows to represent him.
This action has drawn many reactions online, with many criticizing the move, while others expressed shock.
See photo and reactions below;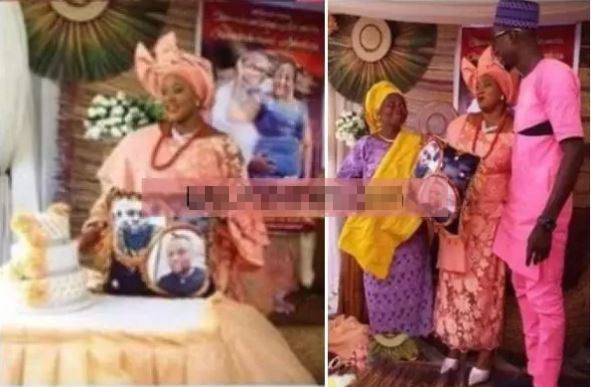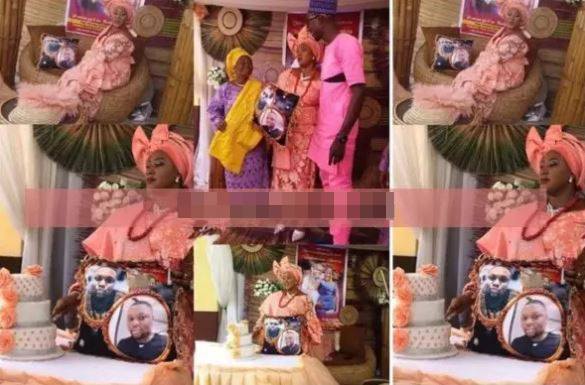 See some reactions below;
afunsho
You see this Abeokuta people, they have different styles 🤣, yesterday it was pad stealing, today it's throw pillows representing husband, what is the next surprise 🤣🤣🤣🤣. You people should forgive us
egus02
Why no just do it on the low, family family things. It goes a long to show how important the ceremony is to some people. Any best of luck to the newly weds
jhuustin
And i thought this was only done in some parts of igboland
kanyin_od
Congratulations ma'am 🚶🏾‍♀️
hairs_by_nelly
Desperation. Is this the wedding pic you 'll show to your kids?