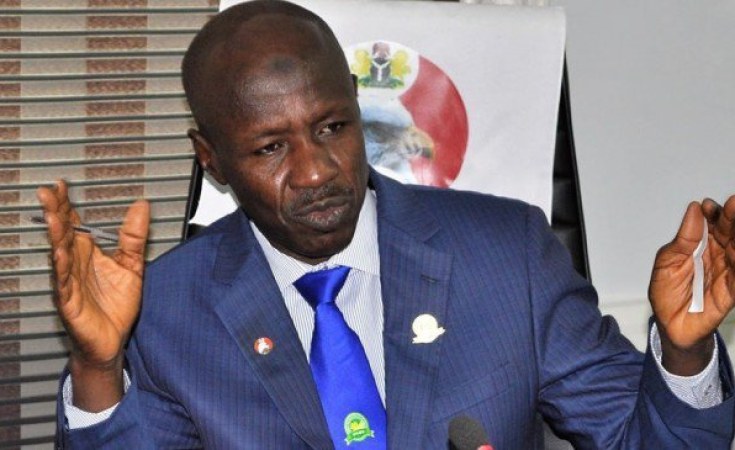 The acting Chairman of the Economic and Financial Crimes Commission, Ibrahim Magu, says the dreaded coronavirus disease was caused by corruption.
Magu said this at the passing out parade of 281 cadets of the EFCC Detective Inspector Course-5, at the Nigerian Defence Academy, Kaduna, on Tuesday.
While addressing the crowd which included the President, Maj. Gen Muhammadu Buhari (retd.), Governor Nasir el-Rufai of Kaduna State and his Kebbi State counterpart, Atiku Bagudu, the EFCC boss said corruption is the "biggest strategy (sic) known to mankind".
He said, "Corruption is the biggest strategy to humankind. Your Excellency, corruption is worse than all the diseases now running about. And I strongly believe, Your Excellency, that even the coronavirus is caused by corruption."
Magu said as of the time he took over at the EFCC in 2015, the commission had 103 convictions, in 2016 it rose to 195 convictions, 314 in 2018 and over 1,218 convictions were secured in 2019.
Coronavirus, which was first reported in December 2019, has infected more than 73, 000 people and killed more than 2,000.
The disease, which was first reported in Wuhan, China, has no cure and is also airborne.
No case of Coronavirus has been confirmed in Nigeria.
Magu has been known to link every social malady to corruption.

watch video below