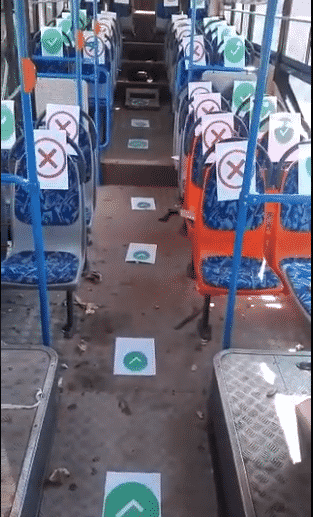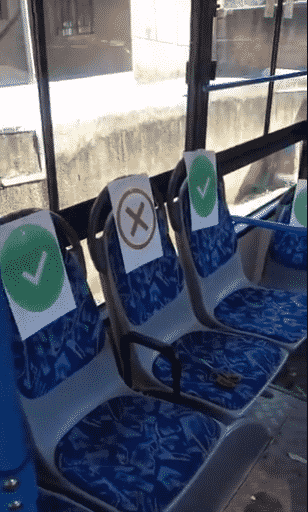 Bus Rapid Transit (BRT) in Lagos, has arranged the new way passengers would sit in their buses from Monday, 4th May.
BRT will only be carrying 20 commuters with face masks per bus as from Monday to contain further spread of COVID-19.
All the passengers must wear masks and sanitise their hands before they will be allowed to board buses.
Alcohol-based hand sanitisers before the trip and after the trip will be provided, but passengers will provide the mask by themselves.
Watch below a video showing the new sitting arrangement…
Recall that President Muhammadu Buhari on April 27 announced a "gradual easing" of COVID-19 lockdown in Lagos, Ogun and Abuja, from May 4, after a four-week lockdown of the areas to contain the spread of COVID-19.
By Monday, residents of Lagos and Abuja would have been on lockdown to contain spread of the global pandemic for five weeks.