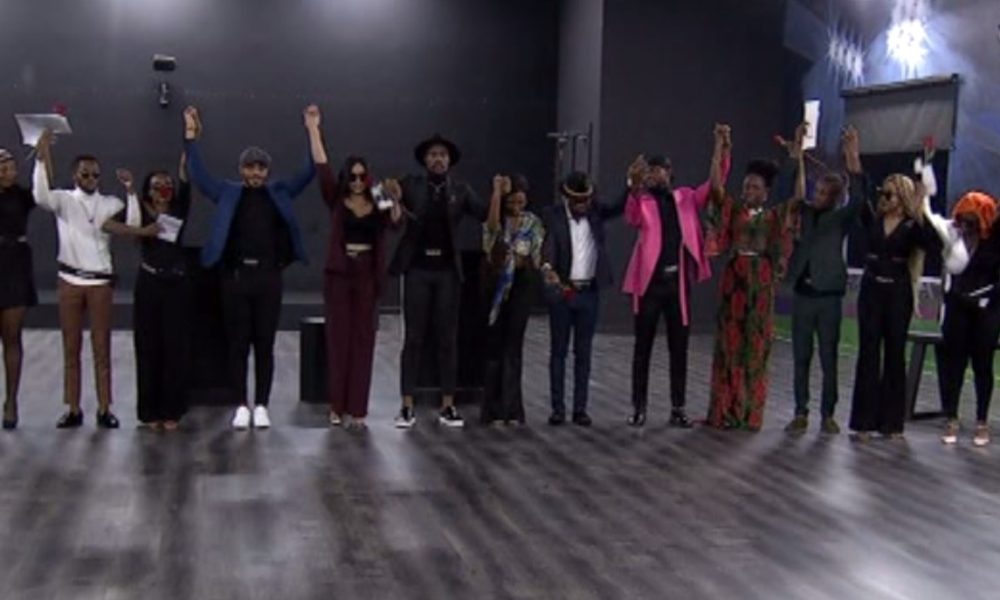 No sweat gym session
Gym time has become nap time for the Big Brother House Housemates.
When dancing, the aim of the game is not to sweat, but today the Big Brother Housemates made this the goal for their gym session.
A man alone
After a relaxed session yesterday, Prince got back to his hard gyming ways and was the only Housemate to do any serious form of exercise. He stood out as he squatted and did floor routines to get the blood pumping. The only person who came anywhere near to working as hard as Prince was Trikytee, but after a few short moments of sweat he gave up on working out for the day.
Working hard or hardly working
Lucy and Laycon kept each other occupied with a riveting conversation as they strolled around the Arena. If the workout was about freestyling, then Laycon would have probably killed it like he did yesterday when he freestyled using Housemates' names. Also enjoying a walk during their workout time, while in no rush was Ozo and Nengi. The pair did a few laps around the Arena before settling down for some floor exercises which Ozo ended up completing on his own.
The gym is for sleeping
It seems being woken up from a restful sleep is making certain Housemates use gym time as nap time. Today the numbers of nappers increased greatly as Vee, Erica, Tolanibaj, Neo, Praise and Wathoni were all wrapped in a blanket trying to catch some shut-eye, instead of a good sweat. Perhaps the fun from the birthday celebrations yesterday may be the reason for today's lethargy. Reluctantly joining the sleepers were Kiddwaya and Dorathy, who both tried at times to sweat, but ended up lying down and not getting up. Brighto continued working his strongest muscle as he whispered to Kiddwaya as he rested.
It seems as if Biggie taking time off has led to the housemates doing the same. Will this lead to punishment from the big boss when he gets back? Only time will tell.