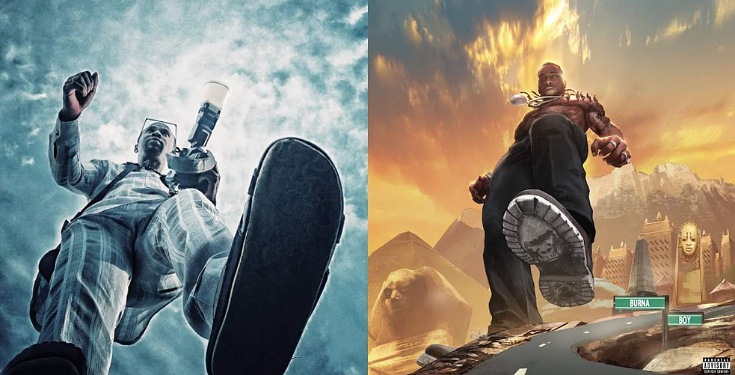 A Nigerian Photographer has called out and accused popular afrobeats singer,
Burna Boy
of intellectual property theft.
The photographer made this claim via his page on popular micro blogging platform, Twitter.
The photographer with Twitter username @webgod30, revealed he shared a picture in 2019 which has similar attributes with Burna Boy's latest album cover.
According to him he's convinced Burna Boy stole the creative photo idea for his Twice As Tall's album cover which was released last month.
The photographer wrote on Twitter, "Remember this my Picture from 2019?
That's how @burnaboy went to copy and use it for #TWICEASTALL in 2020.
I cry out On behalf of my other brothers who cry that their ideas are being stolen.
This intellectual property theft is paining my lungs.
#BurnaBoy must pay me damages"
Remember this my Picture from 2019?
Thats how @burnaboy went to copy and use it for #TWICEASTALL in 2020.
i cry out On behalf of my other brothers who cry that their ideas are being stolen.

This intellectual property theft is paining my lungs.#BurnaBoy must pay me damages pic.twitter.com/dW1jJ4NPe0

— TheMouthPiss (@webgod30) September 1, 2020