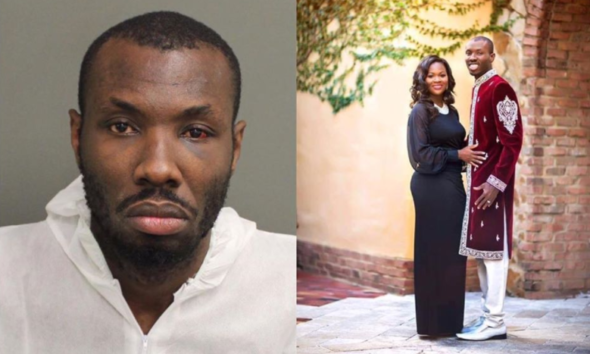 A 35-year-old Ghanaian pastor, Sylvester Ofori, has been arrested by officers of the Orlando Police Department in the US, for allegedly killing his wife, Barbara Tommey.
According to reports, the clergyman shot and killed his 27-year-old wife outside her workplace at the Navy Federal Credit Union near the Mall at Millenia in the wee hours of Tuesday, September 8, 2020.
Confirming the report, the spokesman of the Orlando Police Department revealed that Tommey was declared dead at Orlando Regional Medical Center a few moments after she was rushed into the hospital for medical attention.
He added that Ofori was taken into custody at his apartment, on Tuesday evening, and he's being held at the Orange County Jail without bond on a charge of first degree murder with a firearm.