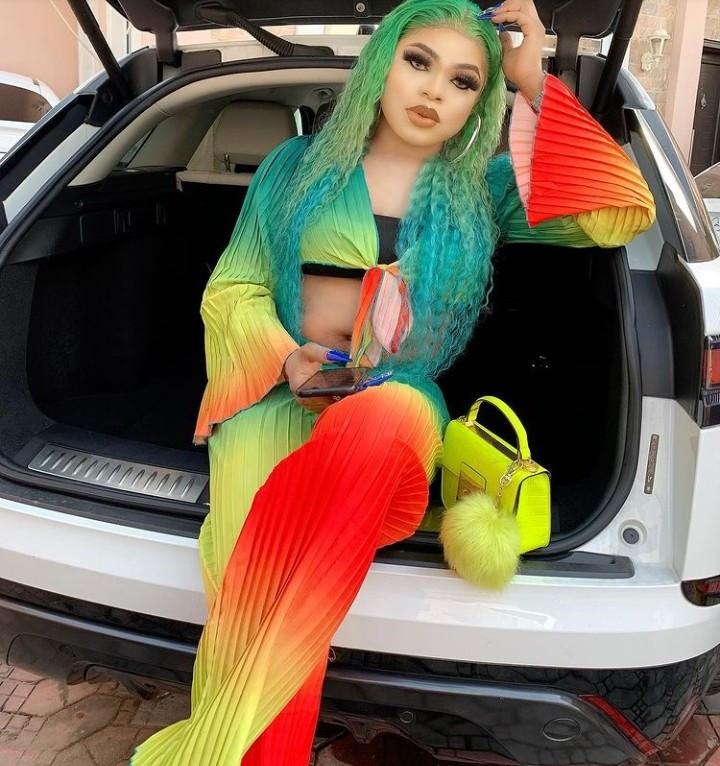 Nigerian "Wanna-be" Barbie and Controversial crossdresser, Bobrisky has issued a warning to all "upcoming wannabe Bobriskys" who are hoping to come for his self acclaimed "throne".
This comes just after he dished out some relationship advices which reads:
"I don't give second chance to people I fall out with. Yes I will forgive you but I will never talk to you again. So if we are cool now pls manage our relationship well.
I don't give second chance My hearts is STONE, pls always apply dis method too guys, d moment anyone fcck with you pls don't give such people a second chance again. D moment you allow them come to ur life… they will do worst when they come back. PERIOD!!!"
The crossdresser said being on the throne takes a lot of hard work and warned that those trying to take over from him must work extremely harder because he has no plans of giving up his throne.
He wrote: "No one sit on her throne. All dis upcoming wanna be Bobrisky be ready to work extremely hard to sit on dis throne cos ur mama ain't leaving anytime soon. Still leading as no ONE in Africa."
He added: "Goddess!!!!! All those upcoming Bobrisky una go do night vigil tire to sit on my throne. Ur mama still lead across Africa and known world wide !!!!"