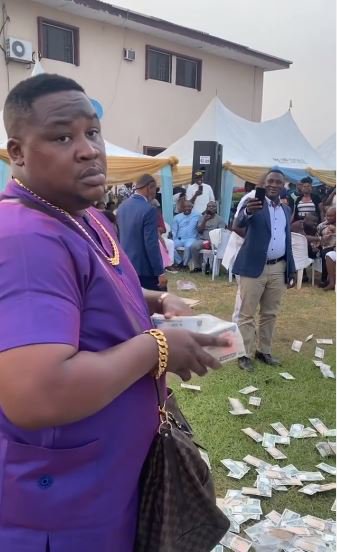 Self Acclaimed celebrity barman and popular IG celebrity, Cubana Chief Priest has left a couple and onlookers in utter shock after he sprayed money worth millions at thier wedding reception in Owerri, Imo state.
The self-acclaimed Celebrity Barman whose real name is Pascal Chibuike Okechukwu took to his verified Instagram page and shared a video of himself, raining money worth millions at a close friend's wedding reception on Sunday, November 22.
The self-styled king of nightlife stated that he showed up at the ceremony with over 40% of his Profit From Vanchez_2020 order.
He however warned that for anyone to qualify to invite him to any event, they must patronize his liquor, Glenmorangie – which he styles as its brand ambassador.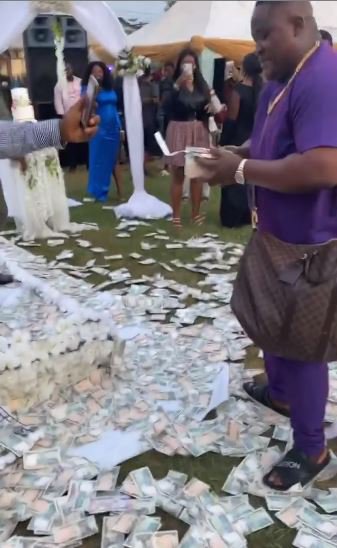 He wrote on his official Instagram page, "Don't Just Invite Me To Your Event Without Buying My Glenmorangie🥃
Pulled Up With 40% Of My Profit From Vanchez_2020🎩👰Order, Happy Married Life My People, Your Love Shall Never Finish, I Bless Your Wedlock With Wealth, Health, Offsprings, Peace, Forgiveness, Respect N Understanding, I Can Do It For You Too But Only When You Buy My Glenmorangie🥃 Above All Dude Is A Member Of Billionaires Football Club Of #MyOwerri🇳🇬".
Watch the below;