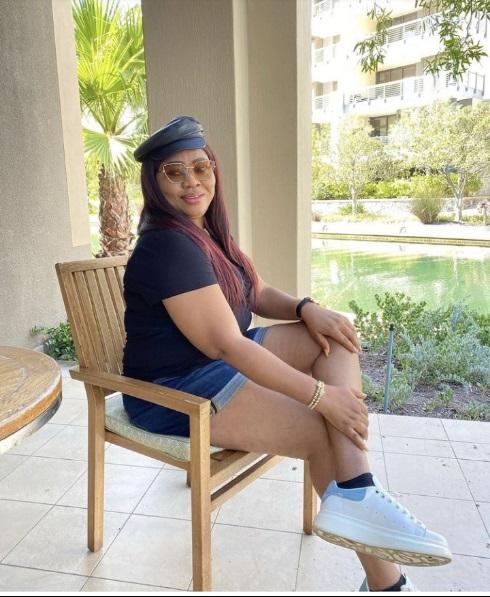 Nollywood actress, Rita Daniels, and also mother to Regina Daniels, has been criticized heavily on social media after sharing a photo of herself in bum short.
Rita who is currently under the care of her billionaire 60-year-old son-in-law took to Instagram to share a photo of herself look 16.
Sharing the photo, she captioned it;
"The day you plant the seed is not the day you will eat the fruit."
While the multitudes are showering Regina Daniel's mother all the love in this world, an Instagram user lambasted Rita for giving out her daughter to an old for the benefits attached.
He wrote;
"That's why you seed your little daughter into the life of 70 plus old man so that you will be eating fruits, some of your mates are living happily with their husbands, you're here wearing bomshort on IG, sugar mummy."