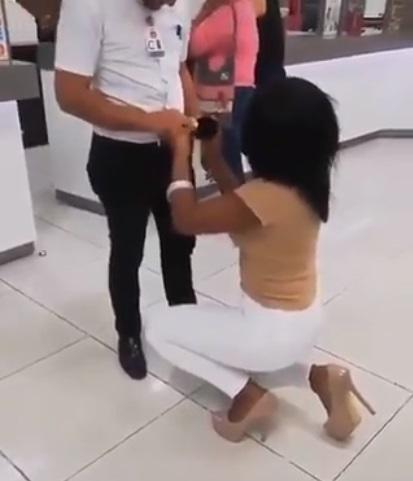 Public opinion or better put, "This is how it is done" seem not to stop this lady in love as a not so common scenario is witnessed as she went on her knees, with a ring in her hand to propose marriage to her man.
Contrary to the tradition of men being the ones to ask for the hands of a woman in marriage, this generation has witnessed a few brave women taking on the responsibility.
In a video currently making rounds on social media, a lady stormed her boyfriend's workplace to propose to him. Guess what, he said yes!!!!!!
Watch the beautiful moment below …