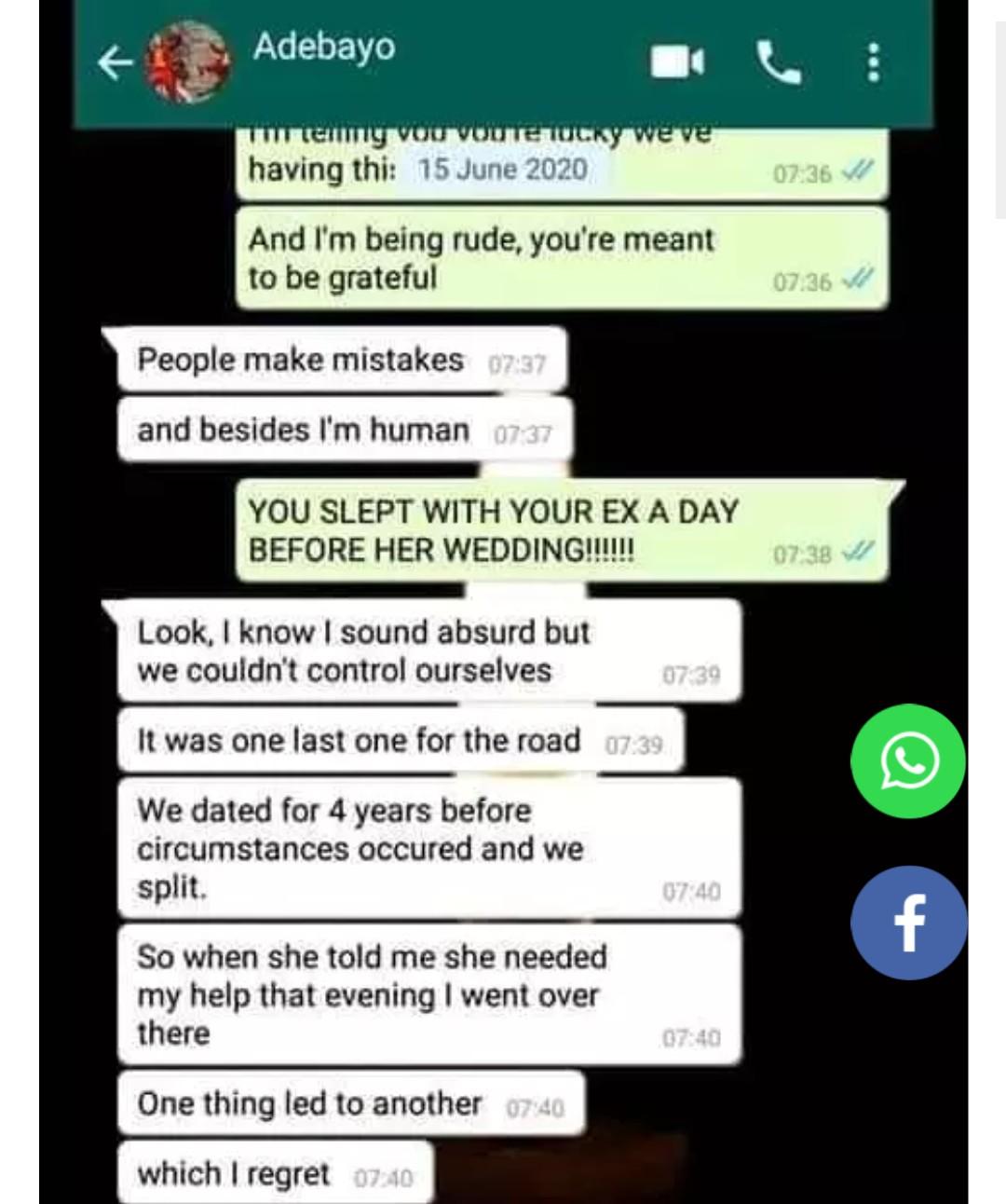 Currently buzzing the internet right now is the post a heart-broken lady has shared of her conversation with boyfriend who cheated on her with his ex lover, a day before his ex lover's wedding.
From the chat, the lovers have already gone two years in their relationship. According to the chat, the man went to meet his ex who is set to wed with another man the next day and ended up sleeping with her.
Unfortunately for him, his girlfriend discovered what he did to his ex and ended their 2 years relationship. The man actually claimed that he has no control over what he did, so he shouldn't be blamed for his action.