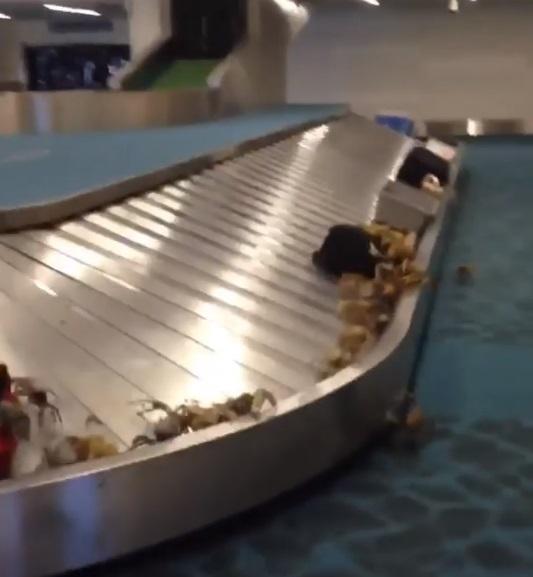 This story will certainly be on the lips of many even after several months have gone by. It all started as passengers at an international airport witnessed the unexpected and unbelievable. The video shows a scenario which was captured at an international airport as a passenger bearing live-crabs lost control of her dinner.
According to a video making rounds on social media, a bag containing live crabs was let loose and this development led to a crab chase within the airport luggage area.
In the video, passengers could be heard laughing at the bizarre moment as crabs gushed out and ran different directions.
Watch the video below …