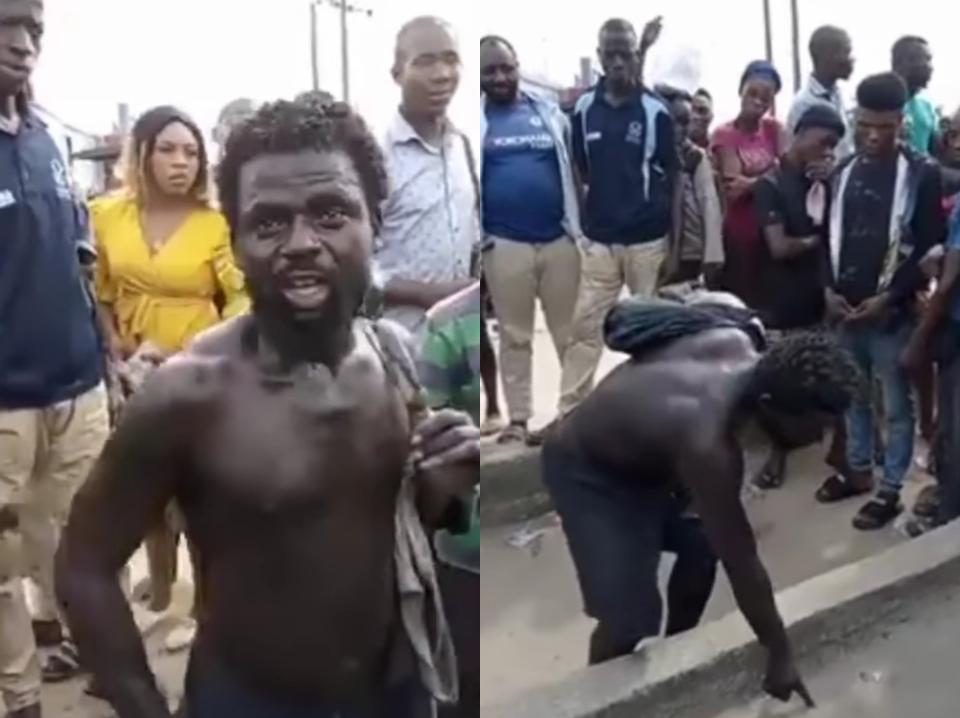 The unexpected yesterday as road users spotted a rather intelligent "mad" man preaching the gospel, while he made some shocking revelations about the afterlife experience.
The mad man preached against end time prophets, and cautioned his listener not to allow prophets of doom lead them to hell.
According to the intelligent mad man who spoke fine English; there is life, there is death and there is an afterlife experience which is judgment.
Talking about the afterlife experience, the mad man said when someone dies; they will have to face two Judges; one for God and one for the Devil.
When the mad man was done preaching, people who gathered to listen to him donated money and gave to him, but he rejected the money, advising that it should be given to beggars instead, adding that he doesn't need the money.
Watch the video below…
The video has garnered reactions from netizens on social media, with many saying the man is not an ordinary mad man.
See some of their reactions below…
Holarholar5 wrote: "Well I dont know the definition of what you all call Madness but to me i do not think he is mad, A mad person can't be this composed.. irrespective may God in his infinite mercy help him
"
Nola_mofolu wrote: "Hmmmm…………..God will use anyone to convey the urgency of the message. May we never be foolish (wise in our own eyes). Time is of the essence."
Aaronvictor1 wrote: "No be mad man o. Na fore runner in disguise. Naso John the Baptist take Dy their time and naso e go take Dy happen small small. Them no go come like rich men, but this way. E don Dy happen!!! Two Witnesses go soon show people no go still hear."
Fammogammo wrote: "will God not say… I sent a mad man to tell you, did you believe him ?? Oh lord Have Mercy
"