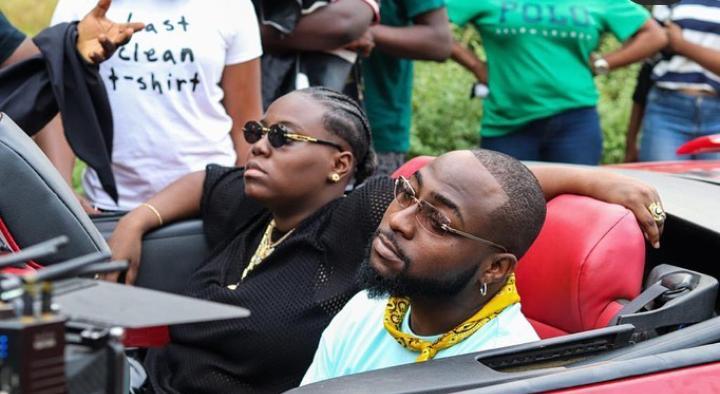 Video making huge social media rounds has shown moment singer, Teni chased after fellow singer, Davido and asked for a collaboration on her forthcoming album.
In the video now trending online, Teni is seen trailing after Davido with her car after she sighted the self-styled OBO heading somewhere in his car.
When Teni finally caught up with Davido, she told him she had been following him for long, all the way from Ikoyi.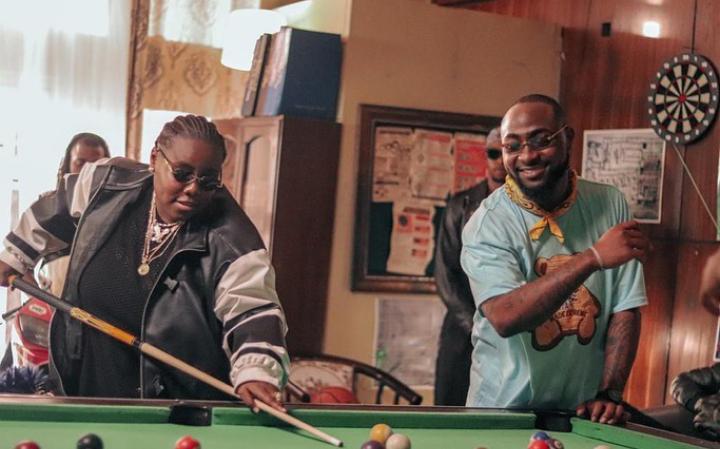 Davido who was surprised to hear that expressed shock and asked for her phone then punched in his phone number. Recall Davido changed his mobile contact few months ago and became inaccessible.
Teni then told him that she desperately wants to have him on her forthcoming album which he obliged.
Watch the video below…
The video has generated mixed reactions from Nigerians on social media, with many saying Wizkid and Burna Boy wouldn't have been kind enough to stop or even step out of their car if they were in Davido's shoes.